COMPANY OVERVIEW
GTA EQUIPMENT RENTALS
GTA Equipment Rentals is a privately held, family owned and operated company. We supply commercial and residential top quality rental equipment no matter the size of your project. Our reliable services will help you get your job done safely and efficiently.
GTA Equipment Rentals has invested in its fleet to provide a wide range of professionally maintained equipment following a prescribed preventative maintenance schedule. We have earned the reputation for going the extra mile to ensure success for our customers. Our personal touch of understanding your needs has been the underlying key of our success within the rental industry.
GTA Equipment provides the highest level of service and works collectively to ensure your order is completed and delivered on time every time. This level of excellence permeates the entire organization. Our highly trained staff will work with you to solve your rental equipment needs.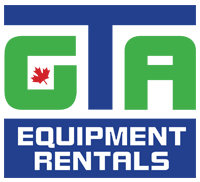 THE VALUES
To us, 'BUSINESS' is about 'PEOPLE'. We take the time to think about each other and all the people we meet. We live by the following values…
To be the rental industries innovative solutions provider by offering our customers unsurpassed service for all their rental needs.
Our priorities:
High quality well maintained fleet
Knowledgeable well trained staff
On time delivery
We ensure that our customers continue to receive industry leading support no matter the size or scale of the project.